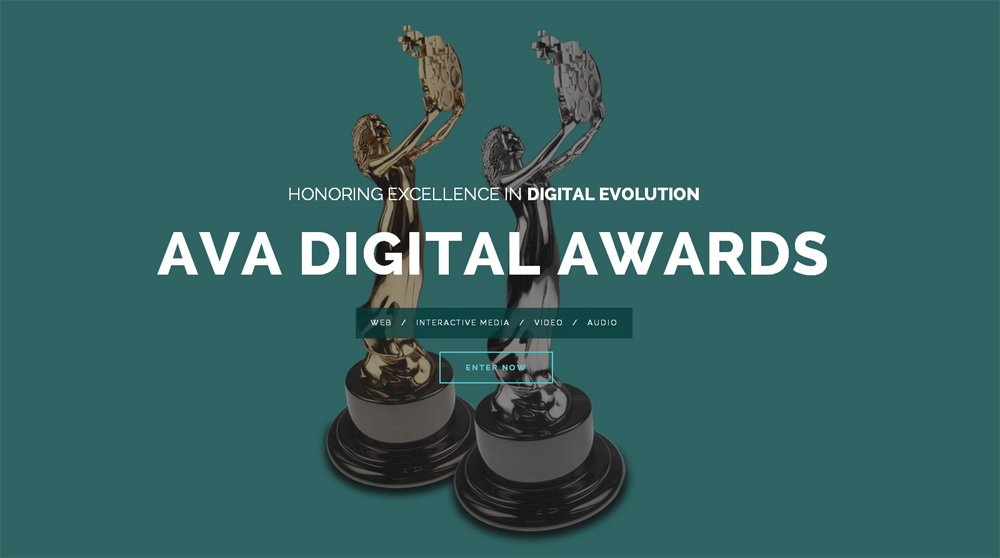 FOR IMMEDIATE RELEASE
AVA DIGITAL AWARDS ANNOUNCES 2017 WINNERS!
Perpetual Media Group – Platinum Award for Corporate Image.
DALLAS, TX – The AVA Digital Awards have announced winners in the 2017 creative competition for concept, design and production of media that is part of the evolution of digital communication. There were 2500 entries from the United States, Canada and 17 other countries.
"Branding is a pinnacle component to corporate communications. The digital marketplace is constantly evolving and requires a clear and finite understanding of industry trends and consumer behaviour" stated Juan Malvestitti, Principal, PMG, "Corporate Image is a very significant category with rigorous competition from the world's largest creative agencies. To be recognized with this prestigious award is a tremendous honour."
The AVA Digital Awards recognize outstanding achievement by creative professionals involved in the concept, direction, design and production of digital communications. Entries come from corporate marketing and communication departments, advertising agencies, PR firms, design shops, production companies and freelancers.
"When developing a corporate image, it's crucial to consider the big picture", said Alessandro Vaccaro. Chief Strategist PMG. "Our client's rely on us to identify opportunities for growth while maintaining brand consistency throughout multiple platforms. Digital media is an excellent way to create unique and engaging content that speaks directly to a target market and resonates with the end consumer".
Judges are industry professionals who look for companies and individuals whose talent exceeds a high standard of excellence and whose work serves as a benchmark for the industry.
Winners are selected from over 200 categories in Audio, Video and web-based production. A list of Platinum and Gold Winners can be found on the AVA Digital Awards website at www.avaawards.com.